Top 15 Fastest Cars in The World
Last Updated: January 8, 2023
There are fast cars, and then there are those special speedsters that were built solely to make and break records. If you are wondering what is the fastest car in the world, here are the top 15 based on top speed.
Remember, this is for street legal production cars only, so concept cars aren't included. And without further ado, here they are.
1. Bugatti Chiron Super Sport 300+ 304.77 MPH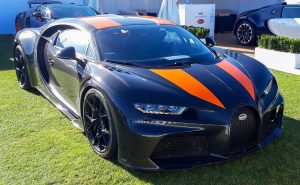 Chiron Super Sport 300+ is the 1st production ready vehicle to break 300 mph + (483 km/h +) barrier speed record and it is still road legal supercar. Super Sport 300+ is modified from Chiron with its body lengthened almost 10 inches longer for higher speed, transmission have longer ration and engine increase power to 1,580 hp. Even though car did achieve top speed of 304.773 mph (490.485 km/h) it only did one way but in order to classified in FIA and Guinness record needs to complete two way speeds but still it is record even though it is only one way and it was confirmed by independent German body TÜF which only require in one direction.
Bugatti
claim it will produce only 30 units of Super Sport 300+ and it will train customers to they can take their cars on Ehra-Lessien track for high speed themselves if they wanted.
2. Koenigsegg Agera RS 277.9 MPH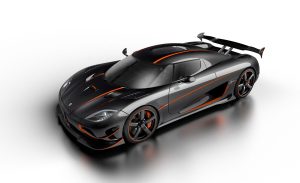 Agera RS produced between 2015 through 2018 is the 1st
Koenigsegg
to break speed barrier of 270 mph (434.5 km/h). It's powered by 5.0-liter twin turbocharged V8 which spins out 1,360 hp and 1,011 lb-ft of torque. In 2017 high speed of 277.9 mph (447.2 km/h) average was achieve in two directions on public closed road on Nevada State Route 160 between Las Vegas and Pahrump, USA.
3. Bugatti Veyron Super Sport 267 MPH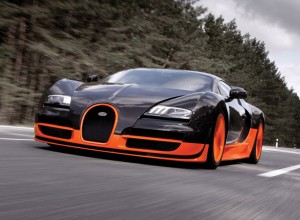 The $2.4 million dollar
Veyron Super Sport
is one of the world's most expensive car, and it is also the fastest, clocking in at 267 miles per hour. The Super Sport also goes from 0-60 mph in 2.4 seconds, more than justifying its hefty price tag. The Super Sport is an upgraded version of the original Veyron, and as good as that car was, Bugatti made it even better –and faster- with this one. If you're looking for the fastest car in the world, this is it.
4. Hennessey Venom GT 265.7 MPH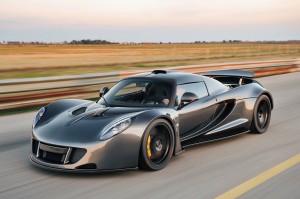 Runner up is the Hennessey Venom, which has been officially clocked at 265.7 mph, though the manufacturer claims it can reach 275 mph. Until the 275 mph claim is verified, it still packs a punch with a 7L LS7 turbo V8 engine. Unlike the other cars on this list, the Venom GT is a modified version of the Lotus Exige. If you don't find the Venom on other supercar lists, it's because this is a modified car. But if you're going to create a list of the fastest street legal cars, the Venom definitely has to be included.
5. Bugatti Chiron 261 MPH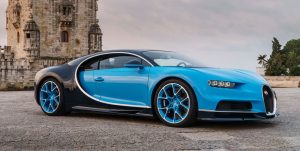 Chiron supercar started production in 2016 that comes in coupe body style only. There are many different Chiron trims that offers different aerodynamic or power out. It power comes from 8.0-liter quad turbocharged W16 that pump out 1,479 hp that is translate thru all wheel drive. It is the largest engine currently in production. Its top speed is 261 mph or 420 km/h according to
Bugatti
.
6. Koenigsegg Agera R 260 MPH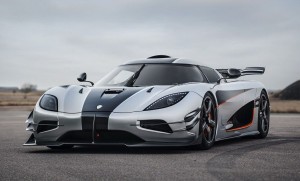 If modified cars weren't included on this list, the Agera R would be ranked number 2 with speeds of up to 260 miles per hour and 0 to 60 in 2.9 seconds. There are claims that it can reach 273 miles per hour, which would put it nearer the top of the list. However, those haven't been verified yet so for now it's at number 3.
7. Rimac Nevera 258 MPH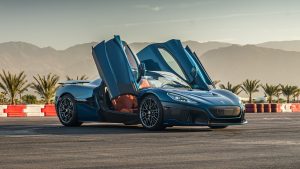 It is battery electric hypercar that comes from Croatia. Nevera name is taken from Adriatic Sea storm that occasionally ravage Croatia coast. Hypercar will have around 1,900 hp and 1,741 lb-ft of torque with 120-kWh battery that transfers power thru all wheels drive. It should propel car 0-60 under 2 seconds and Rimac made top speed of 258 mph or 415 km/h on German Automotive Testing Papenburg track. Nevera claim structure and body is made of carbon fiber (plastic) and even then car weight still over 4,700 pound (2.1 tones plus) which is still a lot for supercar. They plan to produce total of 150 units.
8. SSC Ultimate Aero 257 MPH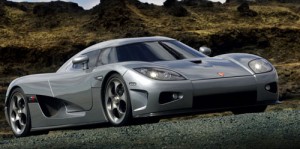 At the number 8 slot is the SSC Ultimate Aero, with maximum speeds measured at 257 miles per hour. While the car is ranked four today, it was actually the fastest car in the world from March 2007 to July 2010, thanks to its 1000 HP twin turbo V8 engine. American car manufacturers aren't exactly known for producing supercars, but this is a notable exception.
9. McLaren Speedtail 250 MPH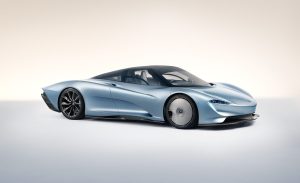 Speedtail production started in 2020 and will be limited to only 106 units (already sold) same number as F1 that Speedtail is inspired of. Interior seating layout is similar to F1 with 3 seats. Its 4.0-liter twin turbocharging V8 with hybrid powertrain produce 1,035 hp and is capable of reaching top speed of 250 mph or 403 km/h according to
McLaren
. It does not have side mirrors it uses side cameras instead.
10. Saleen S7 248 MPH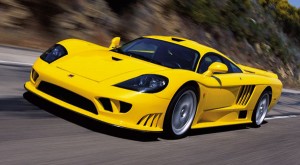 The
Saleen S7
is another American supercar, and aside from being critically acclaimed is also built for speed, with the fastest time measured at 248 miles per hour. The Saleen S7 is equipped with a 7 liter V8 engine that gives it 750 horsepower, which is very impressive considering the car was manufactured in 2005. As for acceleration, the car goes from 0 to 60 mph in 2.8 seconds.
11. Koenigsegg CCX 245 MPH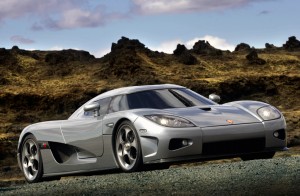 The
Koenigsegg
CCX has a maximum speed of 245 miles hour, and this popular Swedish super car also comes with 806 horsepower. The Koenigsegg CCX doesn't do to badly in the acceleration department either, reaching 0-60 mph in 3.2 seconds. Before the Agera R was released, the CCX was the fastest street legal car that Koenigsegg had around. While the CCX has been supplanted by the Agera R as far as speed is concerned, it's still good for number 11.
12. McLaren F1 240 MPH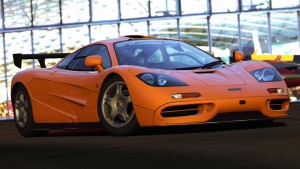 The
McLaren F1
is considered by many to be one of the greatest supercars ever made, and though the car is old compared to the other models here, having been around since the 1990s, it holds up well. With speeds reaching 240 miles per hour, this classic is good for number 12 in the list, and its V12 627 horsepower allows the F1 to hit 60 in 3.2 seconds.
13. Zenvo ST1 233 MPH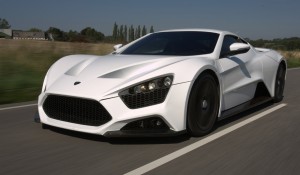 The number 13 spot is occupied by the Danish supercar Zenvo. Powered by a 7 liter V8 turbocharged and supercharged engine, the Zenvo is capable of reaching 233 miles per hour, and the car reaches 60 in less than 3 seconds. Just like other supercars, only limited editions of the Zenvo were released, just 15 in fact.
14. Pagani Huayra 230 MPH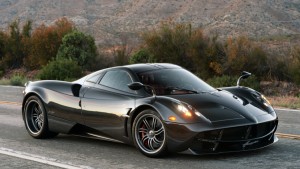 At number 14 on the list is the Pagani Huayra with a top speed of 230 miles per hour. This should not be surprising when you consider it is powered by a 6 liter twin turbo V12 engine. With this much power the Pagani is capable of reaching 60 mph in just over 3 seconds.
15. Noble M600 225 MPH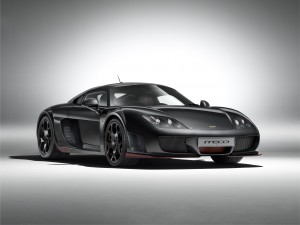 Rounding out the top list of the world's fastest street legal cars is the UK manufactured
Noble
M600. Though the makers aren't as well-known as the others on this list, the M600 is capable of reaching 225 miles per hour and goes from 0-60 mph in 3.4 seconds. The M600 engine came from Yamaha and developed for the
Volvo XC90 SUV
, but the company did a great job revamping it for this car.
Previously in Top 15
16. Lamborghini Aventador SVJ 217 MPH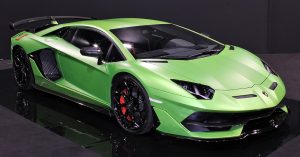 It is quickest Aventador model with track design oriented. Its naturally aspirated V-12 makes 760 hp and 531 lb-ft of torque. According to
Lamborghini
, the Aventador line was designed to replace the Murcielago and become the main line of the company. As far as performance goes, the Aventador has a top recorded speed of 217 mph (350 km/h).
17. Ford GT 216 MPH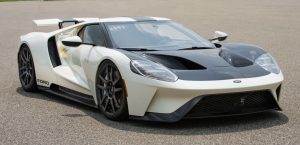 Ford
GT was design to commemorate four time race winner at Le Mans Ford GT40 that was produced in mid and late sixties. Ford GT 1st generation was built from 2004 thru 2006 and then ten years later in 2016 second generation started production that was redesign. Ford GT is mid-engine car that is powered by 3.5-liter twin-turbo V-6 which produced 647 hp and 550 lb-ft of torque. Top speed is drag limited to 216 mph or 348 km/h. Because of Ford planning limited number to produce GT is expensive supercar.
Out of all these fastest cars in the world, what is your favorite?
Tell Us What You Think
Login to make a comment...